It was early on March 1, 1968, when armed U.S. Army helicopters joined U.S. Coast Guard and Navy warships giving chase to four enemy trawlers making way down the South China Sea intent on resupplying Viet Cong forces with weapons. The combined intercepts and firepower proved timely and effective, with three of the trawlers destroyed and the fourth running for home.
Jim Messinger, one of the pilots in the nighttime combat, admitted, "I didn't know the Coast Guard was even in Vietnam." He shared that surprising realization of long ago with some of the 600 people gathered on June 25, 2022, for the grand opening of the National Vietnam War Museum outside Mineral Wells, Texas. One of the core former Army aviators who conceived the institution, Dr. Messinger, a retired college professor, served as the event's master of ceremonies.
In that role, he introduced Rick Koonsman, Flotilla Commander of Auxiliary Flotilla 81-05, Grapevine, Texas, and a former active duty gunner's mate and coxswain. While admitting, "I missed Vietnam by just a few years," Koonsman noted that one of his instructors had served there and readily shared stories about his wartime experiences.
The Museum's purpose is to honor those service men and women, including 8,000 Coast Guard members – eight of whom were killed in action -- who participated in the far-away struggle. Museum volunteers are eager for all Coast Guard wartime artifacts to help underscore the fact that the service was very much a part of that controversial campaign.
By William Garvey, BA-AMSB.
Contributions provided by the Auxiliary History Division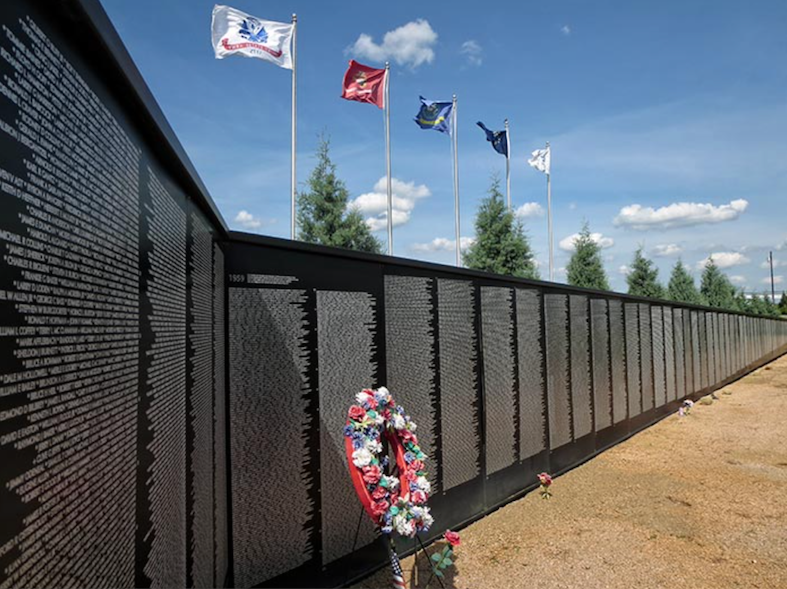 A 300-foot long, half-scale replica of the Vietnam Memorial Wall in Washington, D.C., bearing the names of all those service members killed in Vietnam – including eight U.S. Coast Guardsmen – graces one of the Museum's gardens. Photo by the National Vietnam War Museum.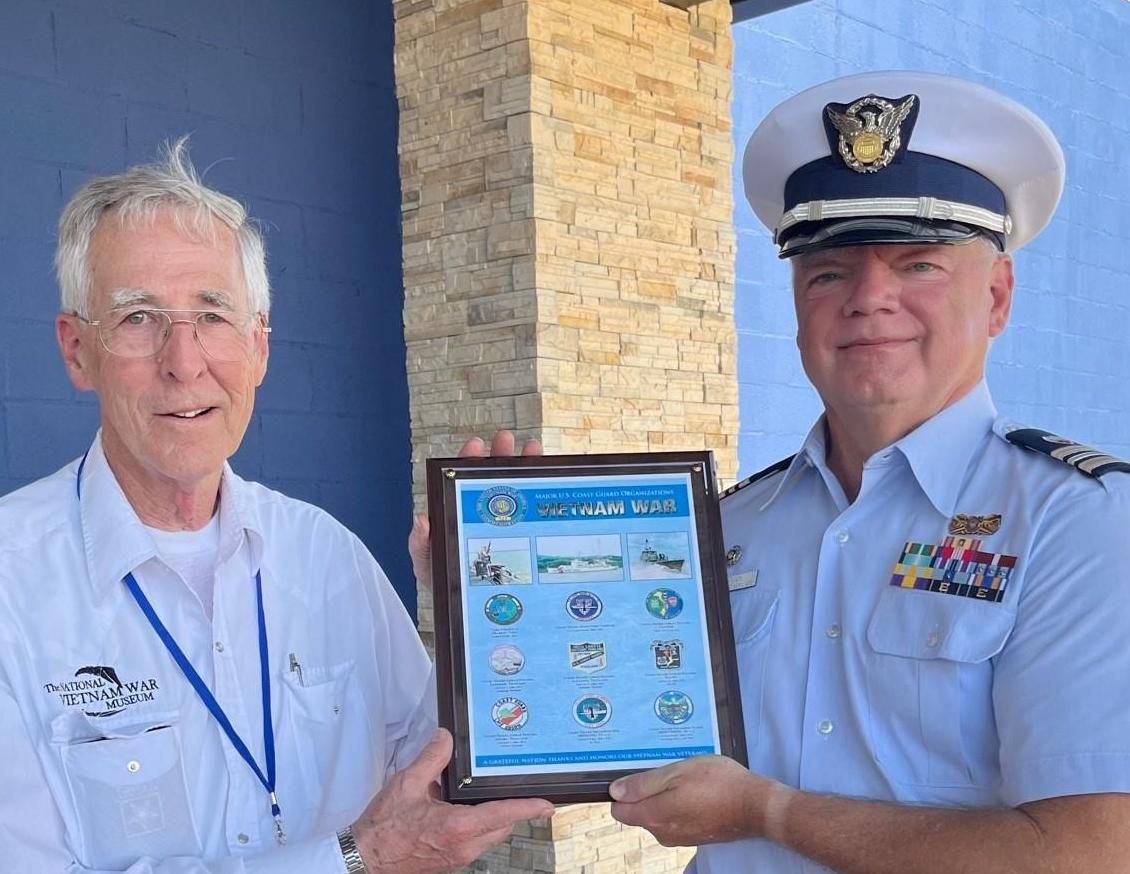 Rick Koonsman, Flotilla Commander (R) presents Jim Messinger (L) with a plaque containing the nine patches representing each Coast Guard unit that served during the Vietnam War. Photo provided by Rick Koonsman, USCG Auxiliary.