For Doug Cream, a nightmare is "Waking up and having nothing to do." Accordingly, his To-Do list is full, with many entries involving the U.S. Coast Guard and Auxiliary.
A former Assistant New York State Attorney General and trial counsel at a Buffalo law firm, Cream would shuttle between the courthouse and firehouse where he volunteered as a paramedic, ultimately becoming an Advanced Cardiac Life Support Technician and volunteer fire chief.
A new boater in 2002, he took a safe boating course and was so impressed with the Auxiliary instructors he decided to join. Advancing steadily, he became a boat crewmember, coxswain, qualification examiner, team coordination training facilitator, and aviation crewmember. Offices held over the years included ADSO/SO-Operations, ADSO-Emergency Management, Auxiliary Unit Coordinator, Auxiliary Sector Coordinator, and DSO-Legal. His responsibilities as a legal adviser to the Auxiliary's leadership increased steadily and he has now served as the Assistant National Commodore – Chief Counsel for a decade.
Among his more recent noteworthy legal roles was advising a joint Coast Guard Task Force that exposed and corrected the sale of documents falsely certifying successful completion of academic studies required of merchant mariners applying for various positions.
In assessing his work on last year's Mariner Credential Fraud Task Force, the service cited COMO Cream's "crucial insight and tenacious determination," along with his incisive analysis of "complex jurisdictional reviews" and "nuanced legal decisions." It stated his contributions were instrumental in achieving "unprecedented enforcement goals and enhancement deterrence of future mariner credential fraud."
Although retired from private practice, COMO Cream devotes four to five hours daily to legal matters involving both the Auxiliary and active duty – all of it pro bono. For all that, and more, COMO Douglas S. Cream has been named the 2021 Auxiliarist of the Year by the U.S. Coast Guard.
By William Garvey, A-Directorate, Publications Division contributor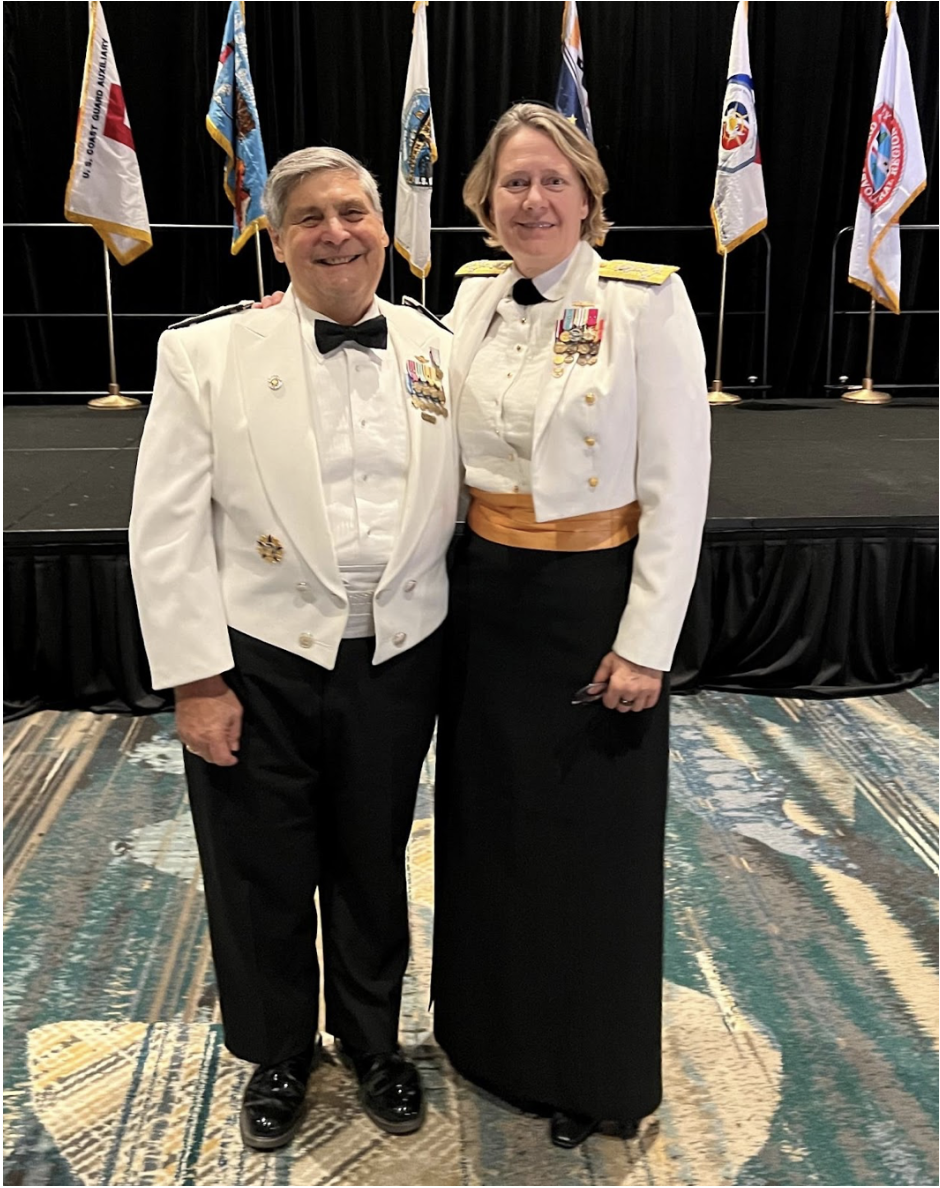 Commodore Douglas Cream poses with Commandant Linda Fagan during the Commodore's Banquet at NACON 2022. Photo by Auxiliarist R. Michael Stringer.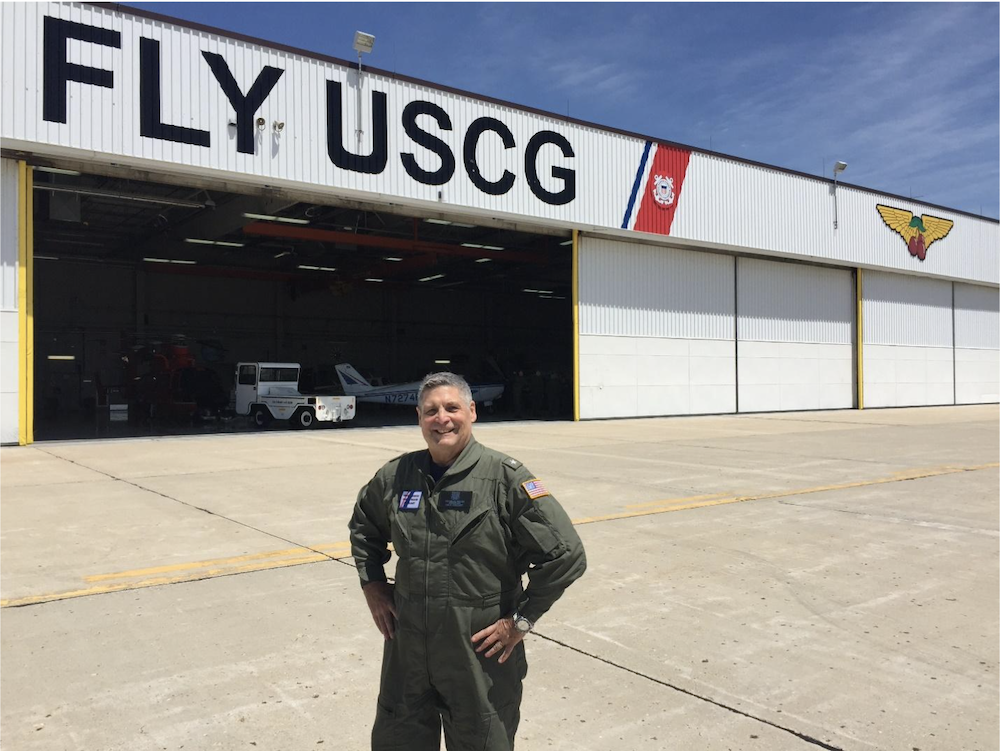 Commodore Douglas Cream stands in front of a hanger before taking flight. Photo provided by COMO Douglas Cream.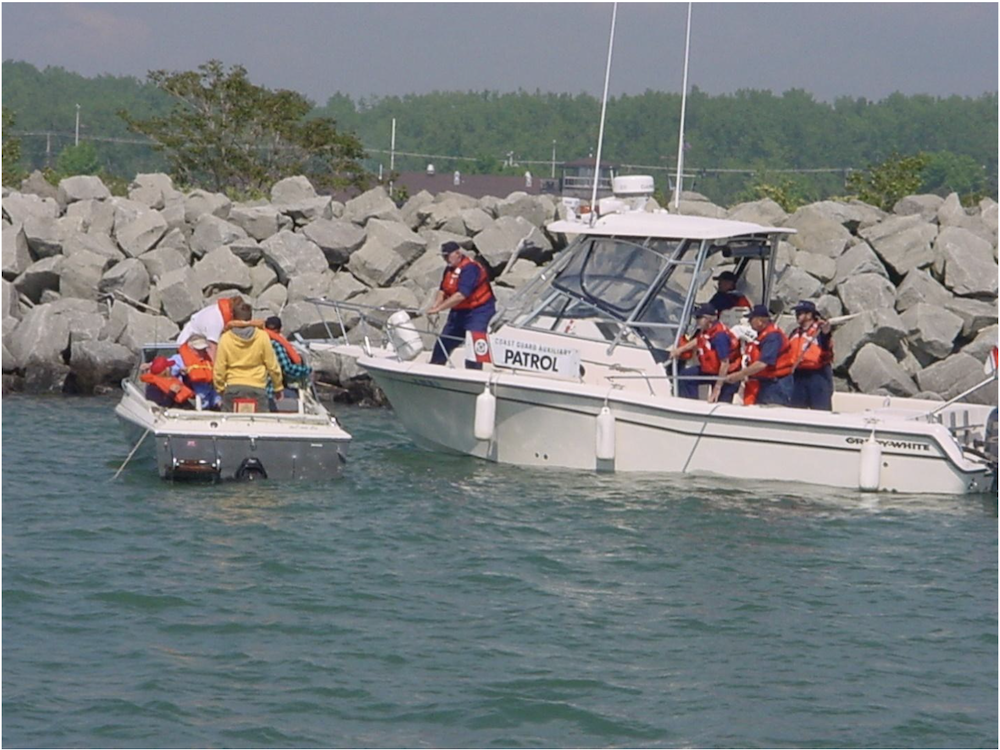 Commodore Douglas Cream stands aboard his patrol vessel assisting the boating public. Photo provided by COMO Douglas Cream.