On July 6, 2022, Auxiliarist Michael Barth was commissioned as an ensign in the United States Coast Guard Reserve. Ensign Barth made this transition after more than five impactful years of service in the Coast Guard Auxiliary.
Highlights of his service include being named the Auxiliarist of the Year in 2019 and being featured as a special guest of the Commandant at the 2021 Coast Guard Festival. Throughout his Auxiliary career, Ensign Barth used his professional training and time management skills to navigate both a Wall Street career and his Auxiliary service, which in 2019 resulted in over 2,000 hours in public outreach and recreational boating safety activities in the New York City area. He also used his time in the Auxiliary to build a vast network of active duty, Reserve and Auxiliary contacts that prepared him for his journey to the Reserve. The Auxiliary Public Affairs Directorate caught up with Ensign Barth for an interview (that will be covered in future publications) prior to his initial reporting to Coast Guard Sector New York.
Auxiliarists with special skills and backgrounds can take the leap to help the Coast Guard fill critical Reserve personnel needs. This transition aligns with the Commandant's intent for 2022 of transforming the Coast Guard workforce by leveraging talent and resources already within the organization. Seasoned Auxiliarists like Ensign Barth can more quickly adjust to a Reserve role given they already embody the core values, have existing institutional knowledge, and likely have served in augmentation roles with local units. Moreover, reservists can remain members of the Auxiliary which provides a bridge for Auxiliary units to better integrate within Team Coast Guard.
Interview of Ensign Michael Barth by John Saran, AUXPA1
Photo credit: Daniel Henry, US Coast Guard Public Affairs; United States Coast Guard Leadership Development Center; courtesy photos by Ensign Michael Barth
NEW YORK CITY — Ensign Michael Barth conducts his enlistment oath with Captain Zeita Merchant, Commander of Sector New York, in front of friends and family on May 3, 2022,at the Battery Park World War II Memorial. (Coast Guard Photo by Daniel Henry)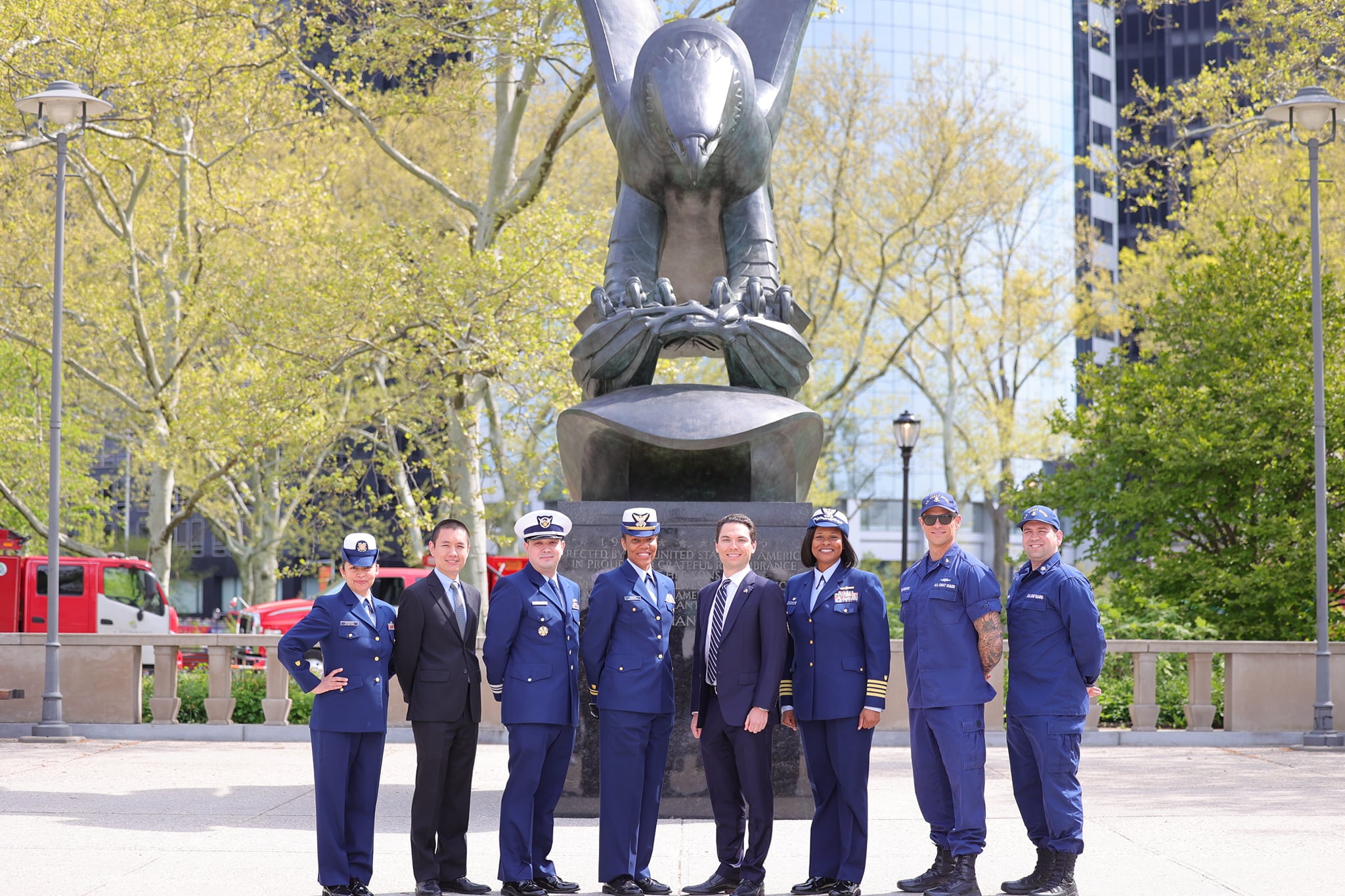 NEW YORK CITY – Ensign Michael Barth is joined by friends and active duty and Auxiliary members of Sector New York and the New York Recruiting Office for his enlistment oath ceremony. (Coast Guard Photo by Daniel Henry, US Coast Guard Public Affairs)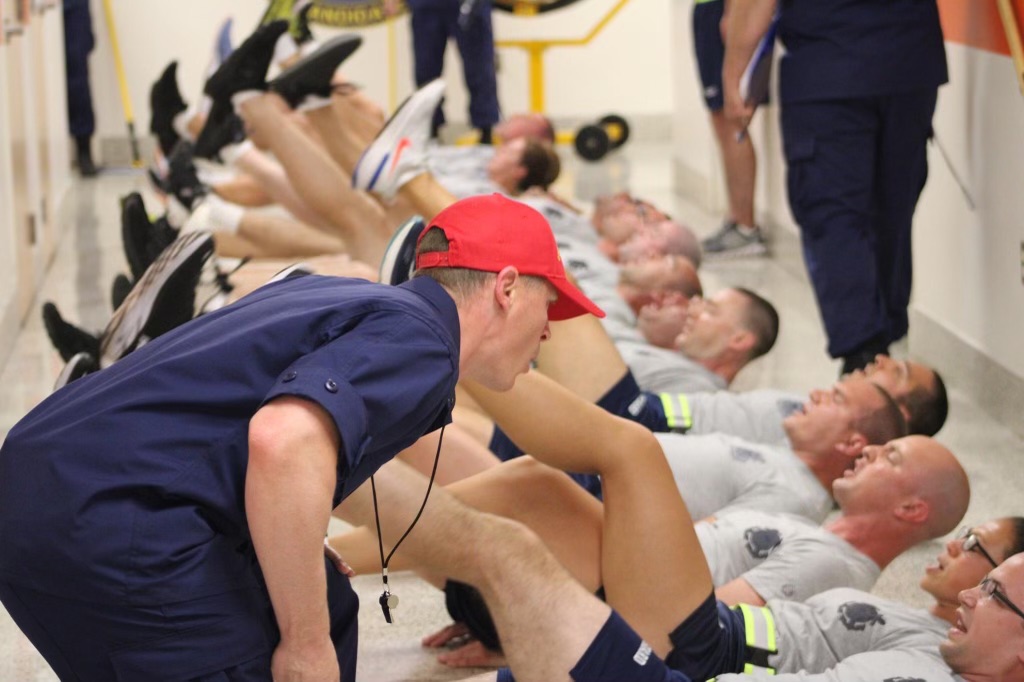 COAST GUARD ACADEMY – Ensign Michael Barth and other recruits engage in physical fitness training to correct deficiencies during Reserve Officer Candidate Indoctrination at the Coast Guard Academy. (Coast Guard Photo, Leadership Development Center)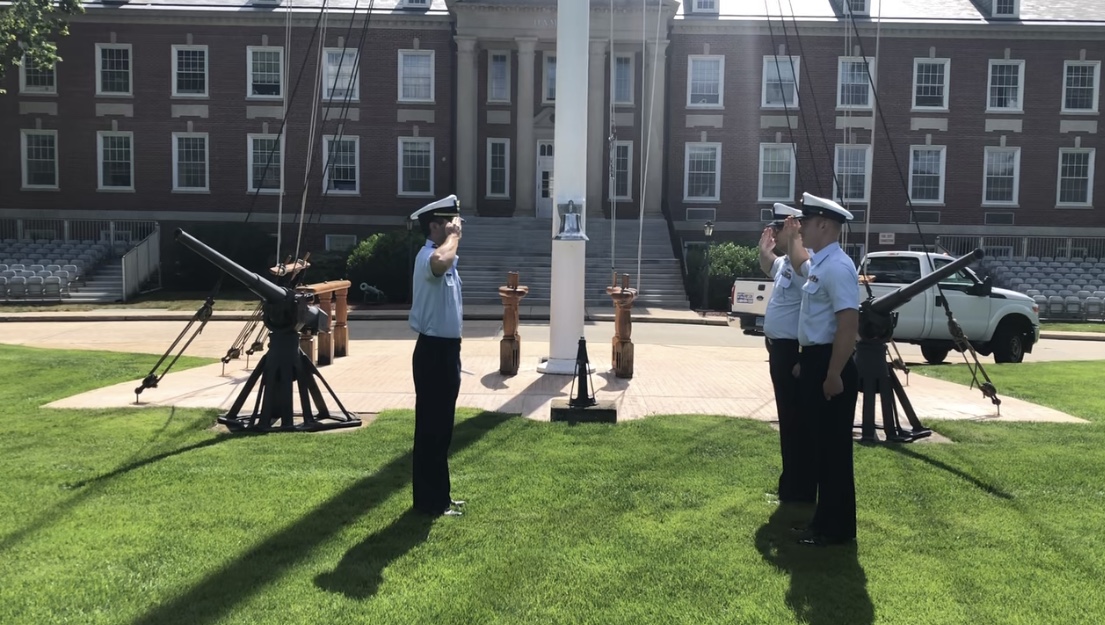 COAST GUARD ACADEMY –Ensign Michael Barth returns the salutes of SN Michael O'Brien and AUX Alexander Rico after commissioning as an officer in the U.S. Coast Guard Reserve on July 6, 2022. (Courtesy photo by Ensign Barth)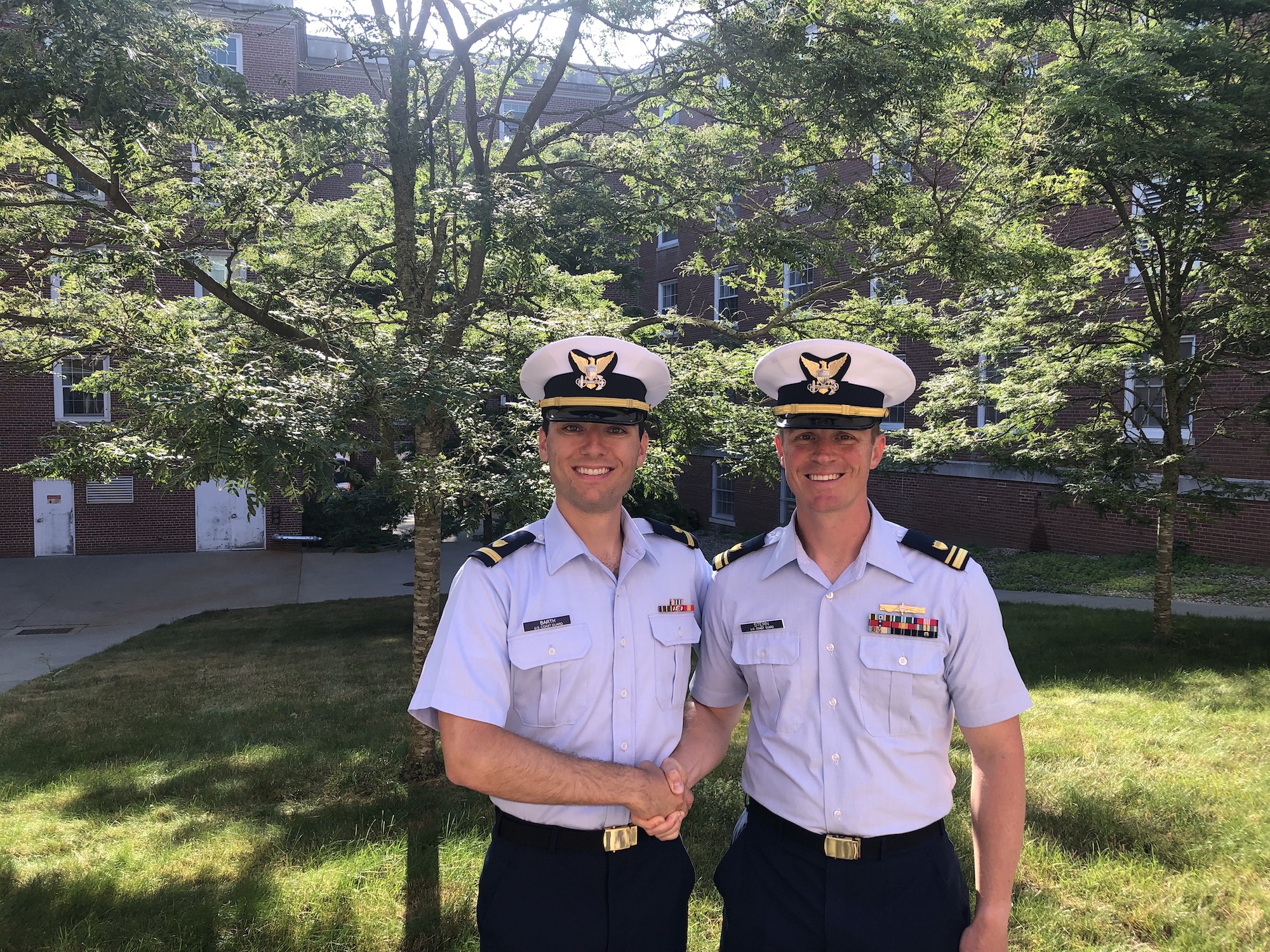 COAST GUARD ACADEMY – Lt. j.g. Benjamin Stern shakes the hand of Ensign Michael Barth on July 6, 2022. Lt. j.g. Stern served as Ensign Barth's Assistant Platoon Officer throughout Reserve Officer Candidate Indoctrination. (Courtesy photo by Ensign Barth)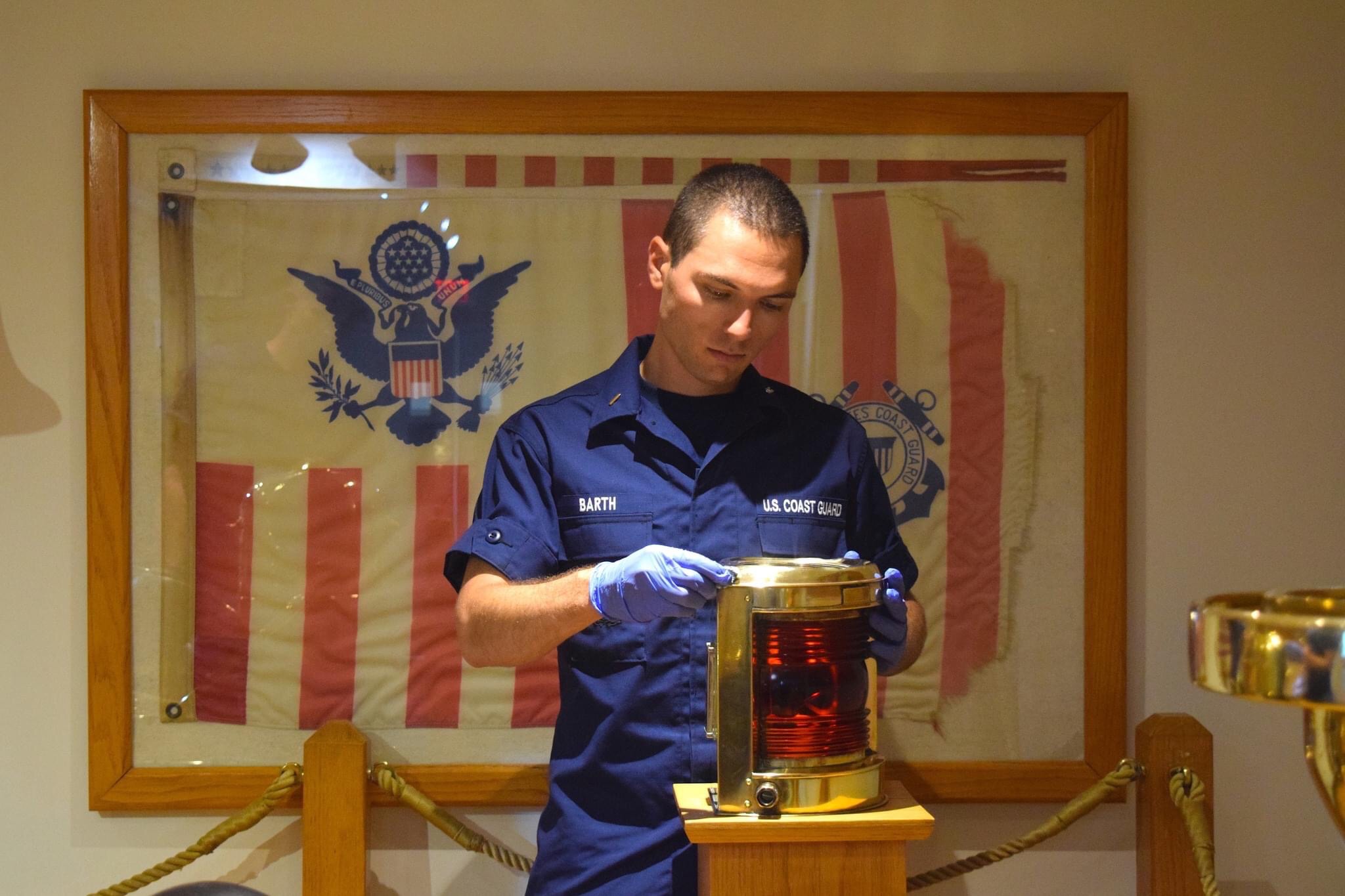 COAST GUARD ACADEMY – Ensign Barth shines brass on the Coast Guard Cutter Cuyahoga Memorial while serving as an officer candidate. The Cuyahoga was an officer candidate training vessel that sunk after a collision in which 11 officer candidates were lost. (Coast Guard Photo, Leadership Development Center)