Patrick M. Brown of Mount Juliet, TENN.
Name Coast Guard "Auxiliarist of the Year"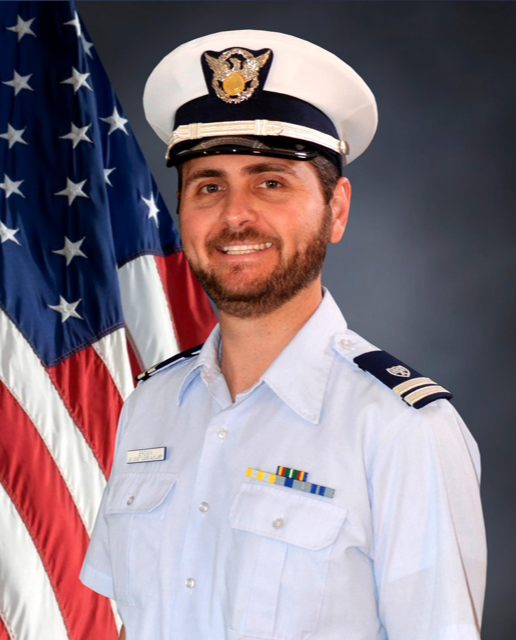 Developed Secure Cyber Election Process for 26,000 Member Organization During COVID Crisis; Assisted in Local Storm Damage Recovery Efforts.
Patrick M. Brown of Mount Juliet, Tenn. has been named the U.S. Coast Guard Auxiliary's 2020 "Auxiliarist of the Year" in recognition of this efforts to develop and implement secure cyber elections for Auxiliary units at the national, regional and local levels during the on-going COVID-19 epidemic.
Brown, who has been active in the 26,000 members Coast Guard Auxiliary since 2014, formulated effective software programs that enabled the successful implementation of more than 1,000 timely and accurate cyber election events for units across the nation that were unable to meet in person during the pandemic shutdown.
"When I had the distinct honor of speaking with the Commandant as the 2020 award recipient," Brown said "my reaction then is the same as it is today - it's truly an honor, and one that has not fully sunk in."
As I've told those who have asked how I did it, my answer is simple," he added. "I was asked if I could help with virtual elections, and I did the job to the best of my ability - just as many Auxiliarists do every day. It's truly an honor to be recognized by our senior leadership, "Brown said. "And it's one that I will cherish for my entire Auxiliary career."
In addition to his work as the Auxiliary's election administrator, Brown also assisted in local recovery efforts following a tornado that heavily damaged several middle-Tennessee communities in March of 2020. Brown oversaw the removal of more than 50 tons of home and storm debris from local neighborhood, including vital storm water canals that fed directly into the Old Hickory watershed in the Cumberland River system.
As a member of the Auxiliary's Stones River Flotilla in Nashville, Brown also serves as an instructor and vessel safety examiner, contributing nearly 750 hours annually to the organization's public boating safety programs.
Report by Reid Oslin, Division Chief of Publication Division / Public Affairs Directorate (September 2021)