Alexander R. Rico has been named the recipient of the U.S. Coast Guard Auxiliary's prestigious Commodore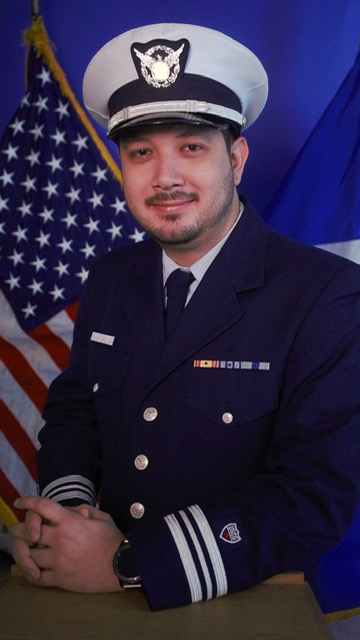 Charles S. Greanoff Inspirational Leadership Award for 2021 in recognition of his numerous contributions as flotilla commander of the First District – Southern Region's Upper Manhattan unit.
Working through the restrictions of the COVID pandemic, Rico oversaw the implementation of a three-pronged flotilla strategy focused on recruitment, community relations, and adherence to the unit's long tradition of community service. He instituted a successful unit recruiting drive that led to a 20 percent increase in flotilla membership and promoted extended community partnerships between the Auxiliary and several New York area historical sites and organizations.
"I am humbled and grateful for this honor," Rico said. "Receiving this award is an acknowledgment of the hard work and dedication of the entire Upper Manhattan flotilla. Without our membership's commitment to the community, none of the work we accomplished would have been possible."
A member of the Coast Guard Auxiliary since 2014, Rico is immediate past commander of the Upper Manhattan Flotilla; serves as District Staff Officer for emergency management; and is Branch Chief – Web Content Manager for the Auxiliary's national Public Affairs Directorate.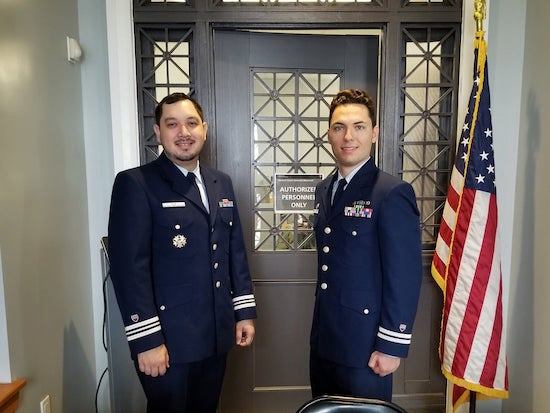 Rico, a native of New York City, currently works as an external affairs officer for the Federal Emergency Management Agency's (FEMA) Region II. As a FEMA staff member, he has responded to several major national disasters, including Hurricanes Irma and Maria in the U.S. Virgin Islands. Recently, he deployed to New Jersey as part of the federal government's COVID-19 response effort. He is a graduate of Muhlenberg College and is currently working toward a master's degree in public administration at New York University's Wagner School of Public Service.
The Greanoff Award recipient was selected by an eight-member panel of Coast Guard active duty, civilian and Auxiliary leaders. Joseph J. Espino of Severna Park, Md., immediate past commander of the West Annapolis Flotilla (District 5-SR), received an honorable mention citation as runner-up in the Greanoff Award selection.
Reported by DVC-AM Reid Oslin, and photos by Alex Rico (self portrait) and Greanoff Award recipient Alex Rico joins 2019 Auxiliarist of the Year Michael A. Barth at an historical commemoration event at the National Park Service's Tomb of Former U.S. President Ulysses S. Grant in New York City.